Printing
As much as we try to go green, there are still times when you need a printed hard-copy of something. The portal has a few print templates for your use. Templates are available based on the exam status. You will notice the print options change when you select exams in different statuses.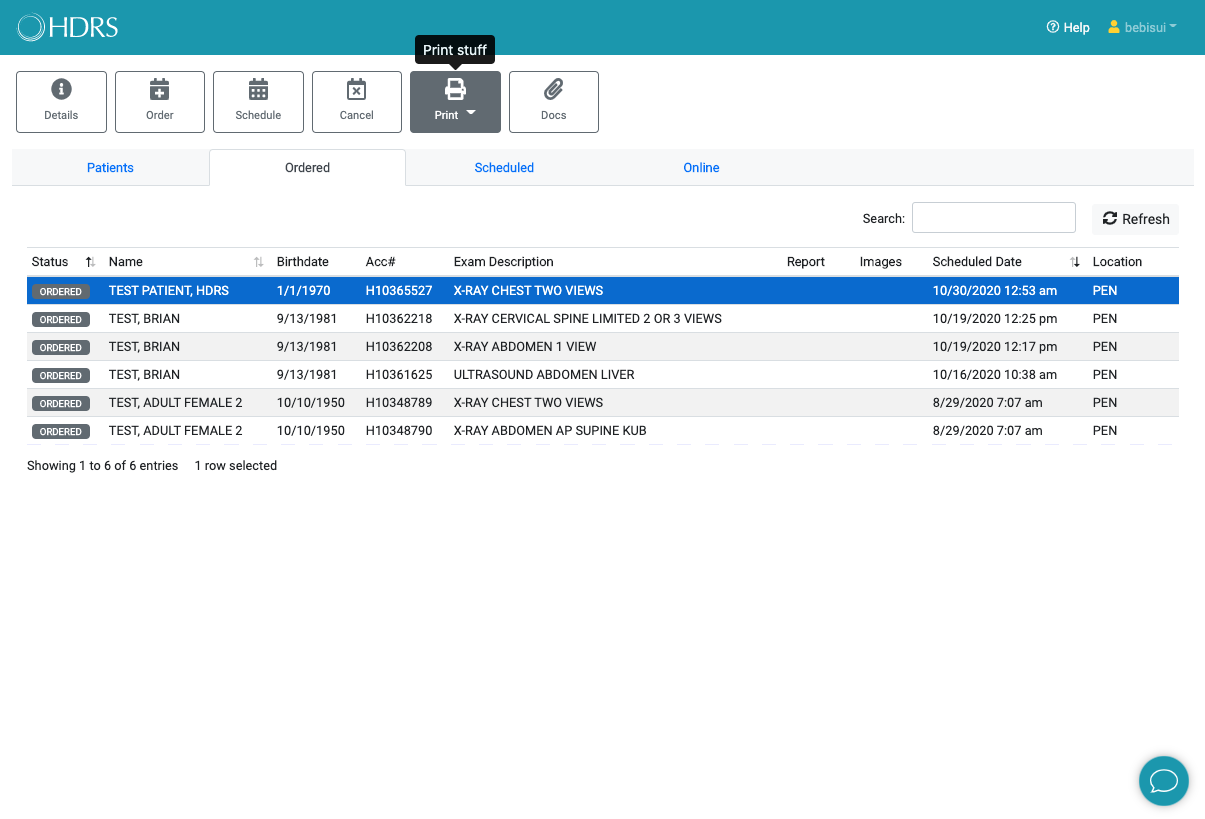 Select an exam from any worklist to enable the Print button.
Each section of this user guide is also printable.. but save the trees! Also, when the guide gets updated you don't want to have to reprint it right?