Welcome!
Hawaii Diagnostic Radiology Services (HDRS) has developed a secure and easy to use portal for our providers to quickly access their patient's records. From there you can view images, order & schedule exams, print various forms, and many other things.
This guide will walk you through some of the basic features and functionality and get you up and running in no time.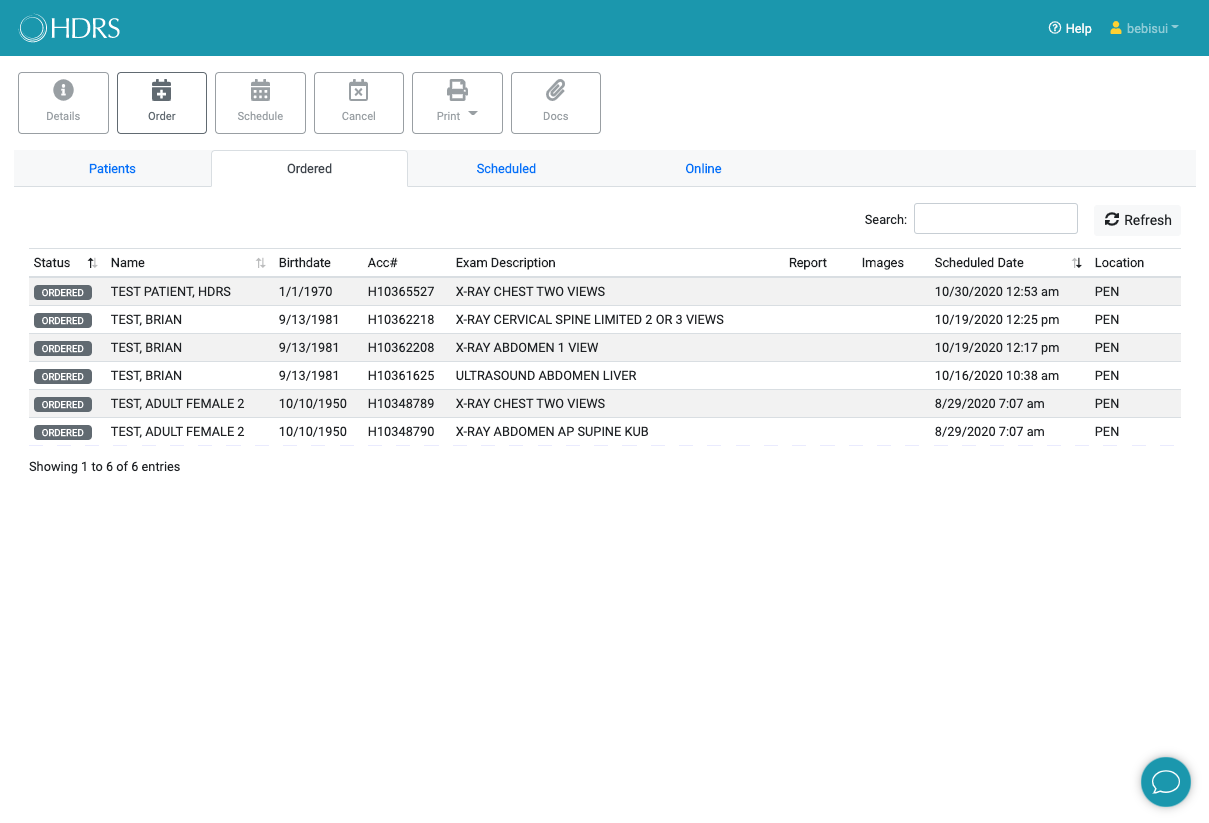 The main worklist view when you first login
Introduction
Welcome to the HDRS Physician Portal! It has been quite the journey these past few years and our portal has evolved significantly from when we first launched it. Again, thank you for your support, feedback, and providing bug reports so we can continue to improve. I would also like to mention that we do most of our testing using Chrome desktop on both Mac and Windows environments. Mobile platforms shooooould work but we have not done any extensive testing just yet. We definitely plan on officialy supporting mobile once we get through more testing.
In this latest update we have prioritized and implemented much higher security standards. Our previous portal versions are still secure; however, as time progresses and computing power increases it is always better to stay ahead and protect patient data at all costs. As you may have noticed, there is now a password recipe minimum requirement. We require a minimum of 12 characters and it must contain at least one uppercase and one number.
*groan*
I know, I know. I get it. Passwords. Nobody likes coming up with yet another password. Well the good news is we picked that particular length and complexity over a shorter password that would need to be changed every 3 months of which cannot be the same as a previously used password. Trust me, the second option is a drag. Recent studies have shown a single strong password is a much better experience for users than allowing weaker passwords that constantly expire.
Another major enhancement was adding in a DICOM viewer. You can now view your patients current and prior studies! One thing to note is that certain studies generate A LOT of images. Especially MRIs, CTs, and Breast Tomosynthesis. These studies take a little more time to load up depending on your internet speeds. More information and details can be found in the 'Images' section of this guide.
Lastly, we have included a secure method for you to upload PDFs to attach to your orders. This was a much requested feature as it would help speed up pre-authorizations and other orders that have prerequisite paper work. There is also a section dedicated to document handling you can review.
Account
Updating Your Account
From within our portal you have access to make a few changes to your account. You can update your name, email, and password.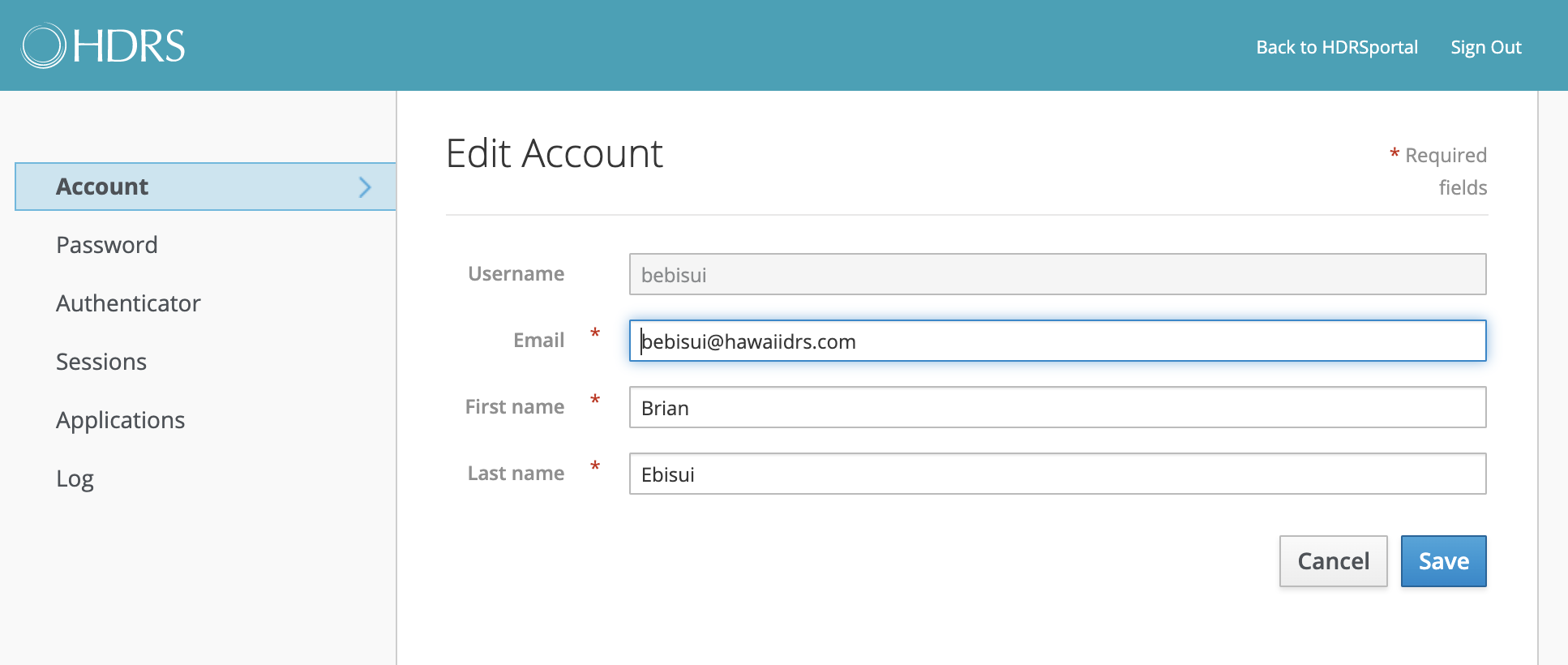 Edit your name and/or email here.
You can also change your password by selecting 'Password' from the menu on the left. The first field labeled 'Password' is your current password. You will enter your new password in the 'New Password' and 'Confirmation' fields.

Note: Password must be a minimum of 12 characters and must contain at least 1 UPPERCASE and 1 number.
Two-factor Authentication
For added security, you can optionally turn on two-factor authentication (2FA). This will require setting up Google Authenticator, 1Password, or similar to generate time-based one-time codes. Once you login with your valid username and password, you will be prompted to enter this code.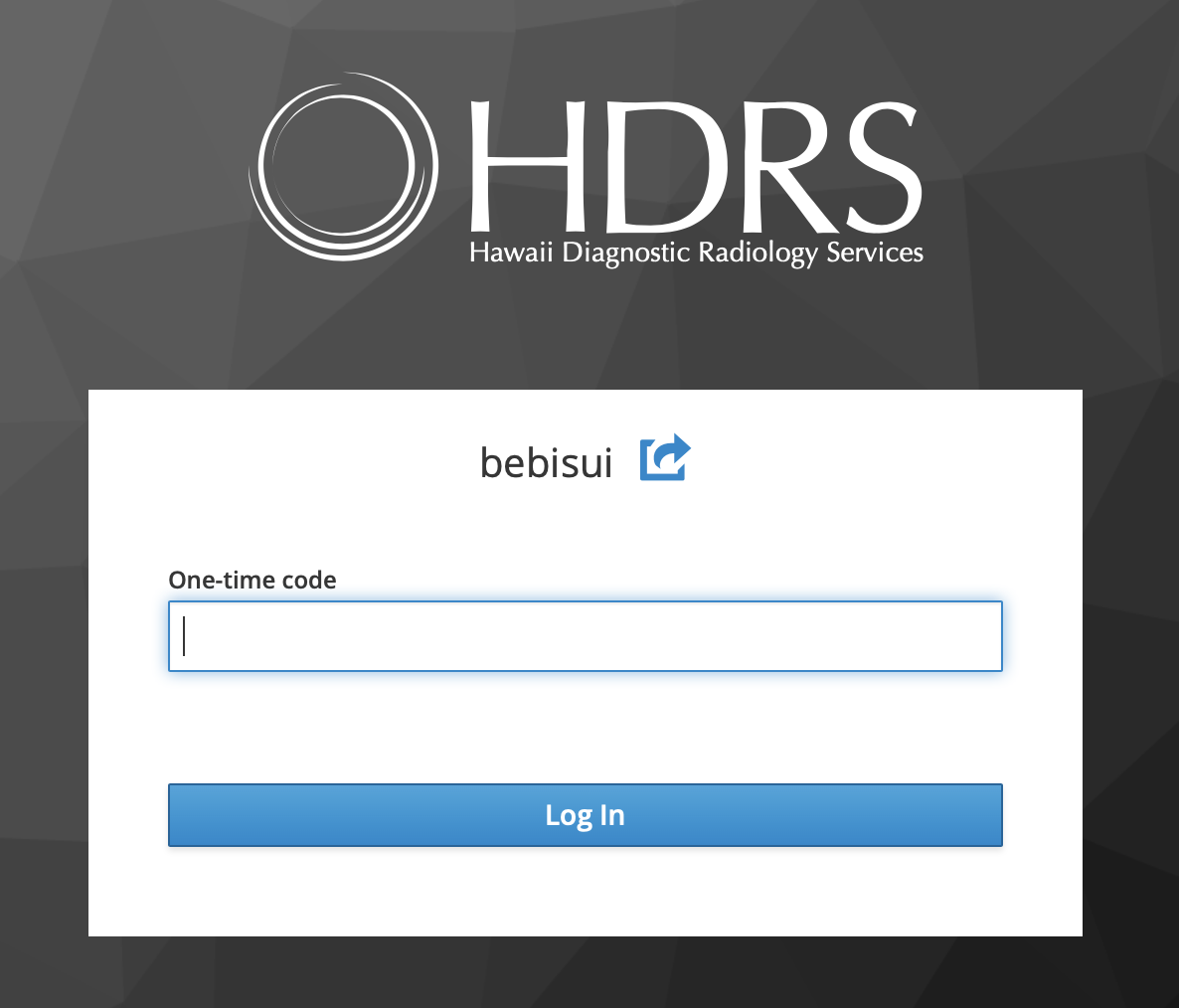 Second 2FA challenge screen after correct user and password entered.
Forgot Password
Was it 'GravyAllOver83' or 'gravyALLover83'??? Ugh. Don't sweat it, we got you covered. If you've forgotten your password, simply hit the 'Forgot Password?' link on the login page. Fill out the form and you will be emailed a temporary password to get you back in.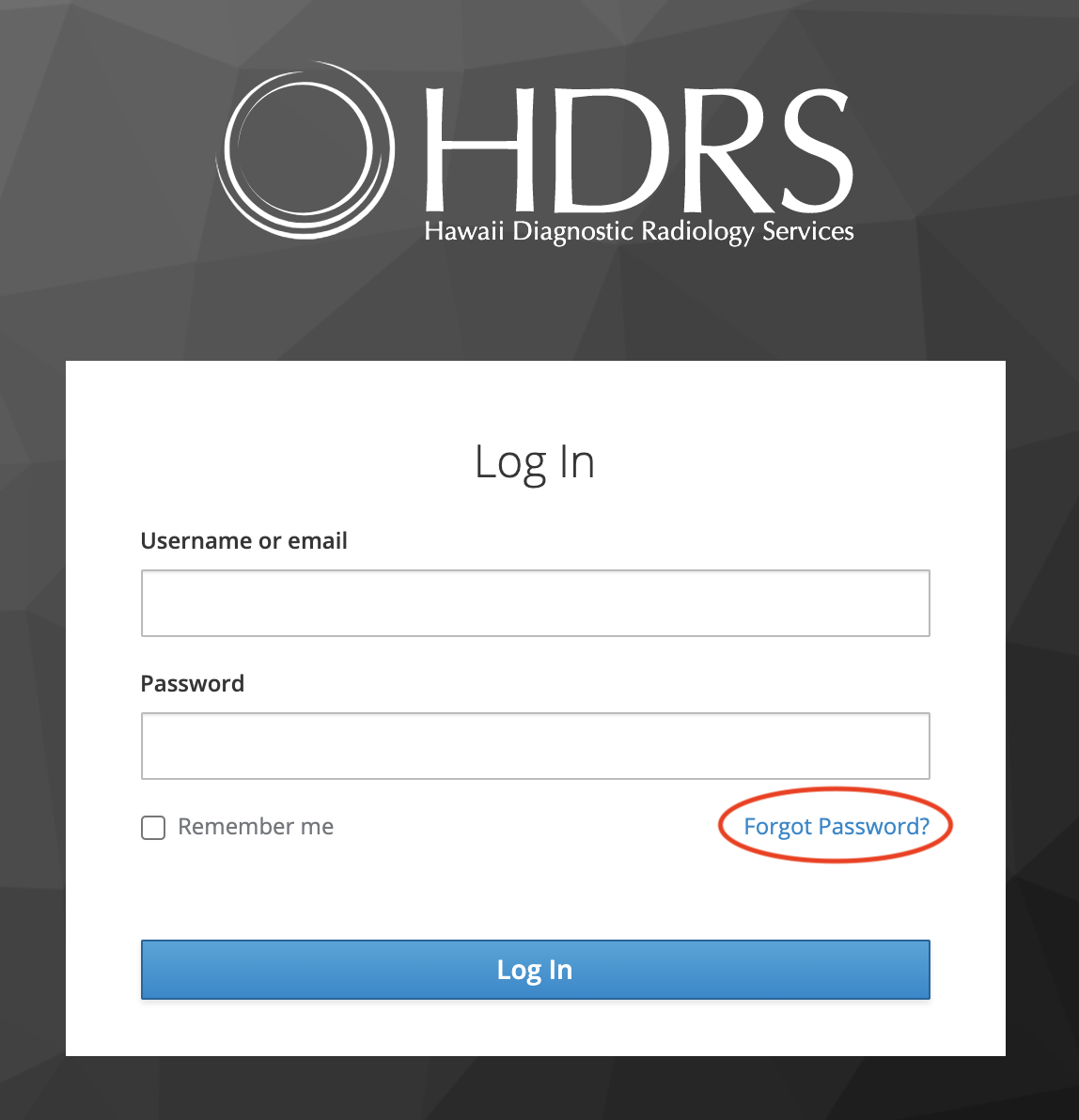 Don't worry, we won't judge or count how many times you've reset your password :)
Web Chat
One of the most useful features is our live web chat. Connect and chat directly with our support staff for help during business hours. You can also select which department you would like your request to go to for speedy results. The nature of instant messaging allows a single chat agent to help mutliple people at the same time. In fact, some of our chat agents also work the call center as well. No more waiting on the phone listening to our soothing hold music!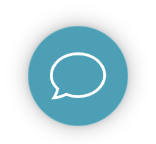 Look for this guy in the bottom corner.
To open a chat with us, simply click the chat bubble on the lower right hand corner of your browser. Type in your message and select which department when prompted. That's it!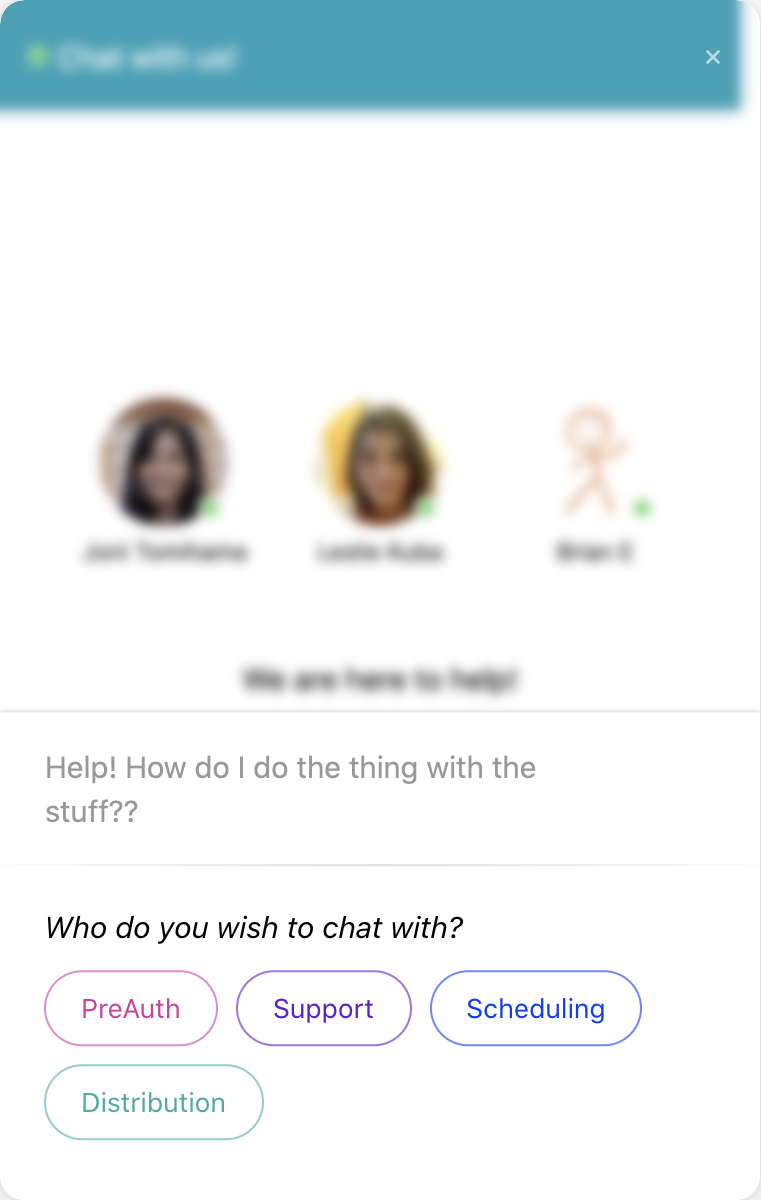 Pick a department!
If for some reason our chat is not staffed or you are messaging us outside normal chat hours, your message will then be sent to us via email and we will respond as soon as possible.